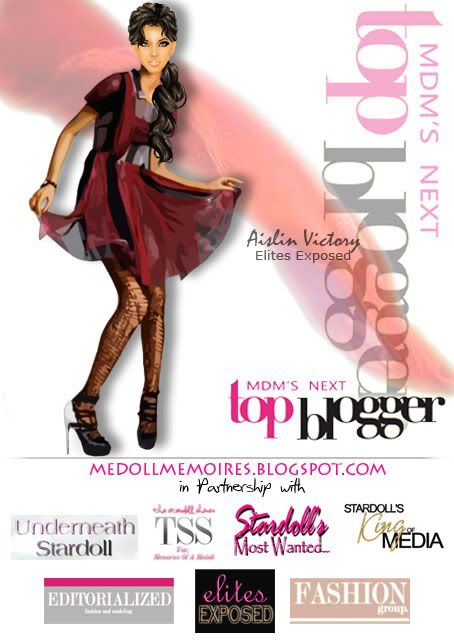 As a media partner with
Memoires of a MeDoll
, and their newest hottest project,
MDM Next Top Blogger
. Eighteen bloggers compete against each other for the title of being
Top Blogger
. Just when you thought all projects were done on Stardoll, the staff at MDM comes with an brilliant idea like this.
This weeks challenge is given by Aislin Victory, the girl behind
Elite Exposed
, whom asks the contestants a very important question. "Have you been
NAUGHTY
or
NICE
?" I would have not had problem with this challenge we all know I've been a very naughty girl, mwahaha(
joking
).
Lastly, the winner of task 1! The talented writer who won the first task was ColtonAttack! He is a co-blogger here are
Stardoll's King of Media
, one of my best friends here on Stardoll and a very talented blogger!
Sadly the 4 contestants were eliminated,...
giudyziamia97, Kate_couture, superdada & vampire_
Good luck to all and hope you do good on this weeks blog post! Kisses.
Are you a fan of the new MDM Next Top Blogger?